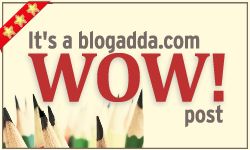 Elders at home normally teach morals and insist us to follow or implement it in our lives. They are highly helpful & support us at the time of need.
Many of the good or the true facts are hard to practice & they require rigorous exercise. One such quote many of our family elders or ancestors handed it down to the generations for a simple yet satisfying & happy living -
"EARLY TO BED & EARLY TO RISE IS THE WAY TO BE HEALTHY, WEALTHY & WISE."
This quote has created a greater impact on us. From the school days on wards waking up early & sticking to our routine was a constant challenge for us. But now we are grown up & realize the importance of this & enjoying the fruitful results of following this quote.
Life style changes that are advised by the Doctors these days are already included in this format. Adhering to this quote & ideals of my ancestors helps in Time management too. This is the one quote I live by.